We know that pets are a valued member of your family and may even be your preferred travel companion. We are delighted to welcome your pet to our resort! You can easily include your furry friend in your reservation by adding them when booking online, or reach out and let us know they will be joining you. As a pet-friendly resort, we provide water bowls in your room, as well as courtesy bags for dog walks. Please stop by our concierge desk for walking or hiking recommendations. A dedicated pet washing station is available to wash off muddy paws, located on the third floor. 
A few house rules for our furry friends
We understand that sometimes pets can act like animals (and wreck things). In such instances, additional costs may be incurred for repairs and additional cleaning. Please refer to our pet policy for more detailed information: 
For the safety of all guests, pets must be leashed or placed in a carrier while in public areas within the hotel. 
If something gets broken, additional costs for the repair of any damages or additional cleaning requirements, including labour costs, will apply.
If your room gets dirty, a $500 cleaning fee will be added at the end of your stay.
While we encourage guests to explore, pets are prohibited from certain areas of the hotel, including food and beverage areas, the pool deck and the fitness facility.
Please ensure a human guest is present with their pet at all times while a hotel team member is in the room. 
Additionally, pets must always be accompanied by a designated individual and not left unattended, as we strive to provide a comfortable stay for both pets and owners alike!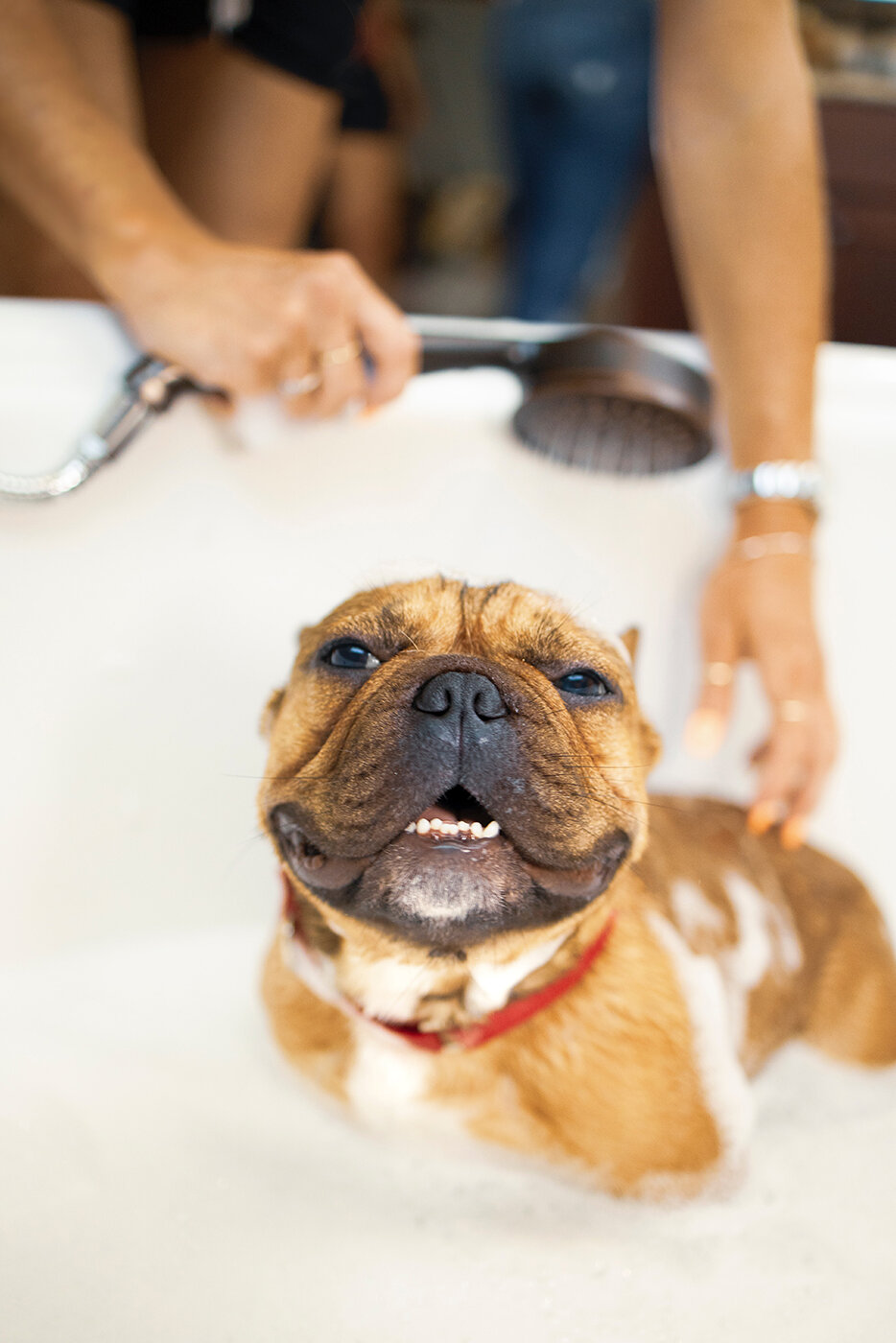 Pet Washing Station
Don't worry about letting your pet jump in those muddy puddles, we have a pet washing station on the third floor! We want to make sure your pup feels right at home. We are a dog-friendly team. Visit the concierge desk for information about Campbell River's best dog parks, trails, beaches, and more. We do ask that pups are not left unattended in the room. Our concierge team can always assist with recommendations for pet sitting or walking services!