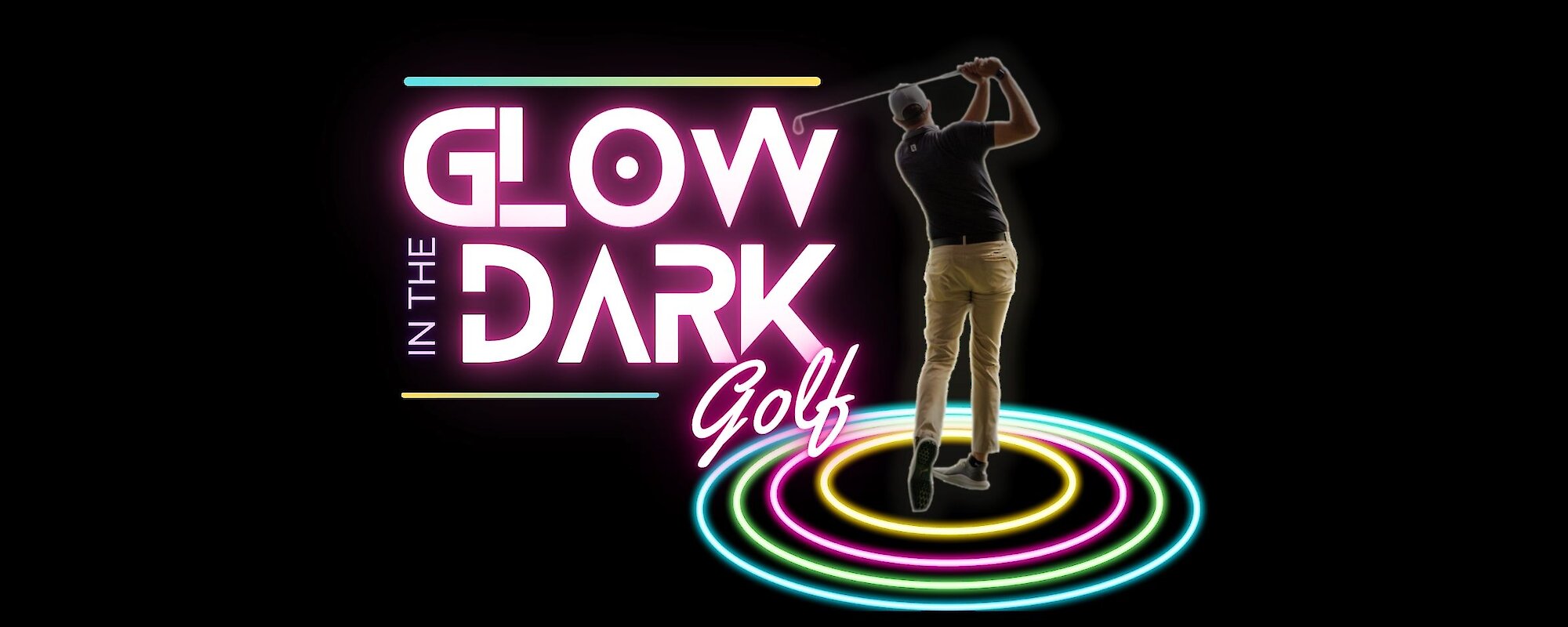 WHEN: Friday, September 22nd - 6:30pm to 10:00pm
WHERE: Begins in Velocity Lounge & Driving Range, then moves onto the Campbell River Golf Club course.
COST: $400(+tax) for groups of 4 or 5(max) or $100(+tax) per single person
EVENT HIGHLIGHTS:
• 1-Hour Bay Rental: Kick off the evening with a 1-hour bay rental at Velocity from 6:30pm – 7:30pm. It's the perfect opportunity to limber up and fine-tune your golf swing under the black lights with a glowing cup beverage in hand.
• Glow-in-the-Dark Course: Once you're warmed up, get ready to take on 8-holes of glowing golf fun!
• Group Special – Golf is always better with friends! Gather your crew, because if you come as a group of 5, it's just $400(+tax) for the whole gang. Or, if you prefer to go solo, it's only $100 per single golfer.
This is your chance to experience golf in a whole new light—literally! This event sells out fast, don't miss out on this electrifying evening.
Pre-booking is required, reserve your spot today by calling 250.287.4970 ext.2
Please note that this event is weather dependent.
6:30pm - 10:00pm

Velocity Lounge & Driving Range | Campbell River Golf Club

Cost: $400 for groups of 4 or 5 and $100 for singles